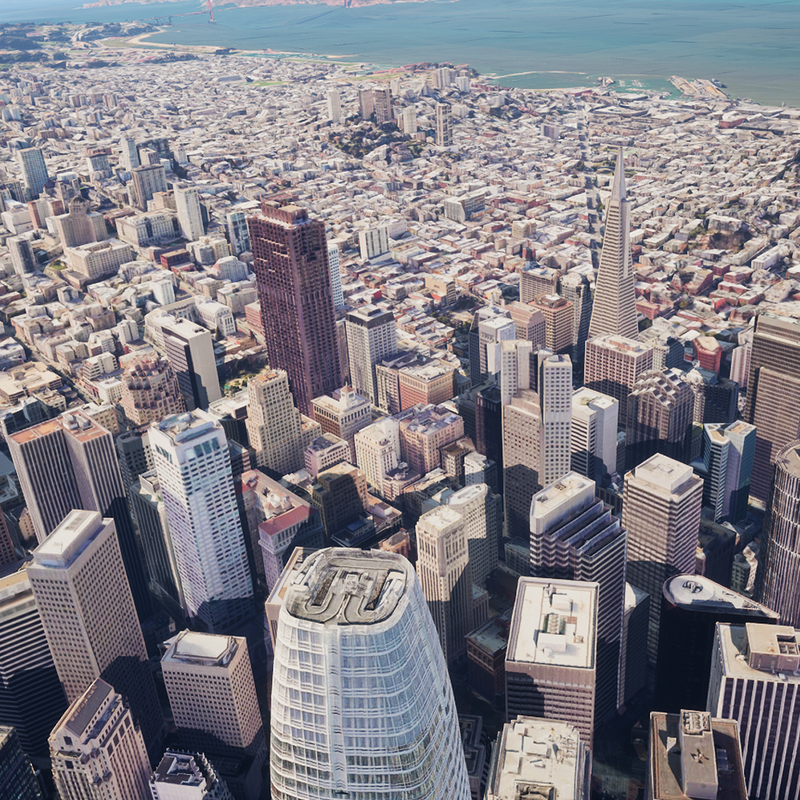 Geopogo Cities
Website

Geopogo Cities, powered by Unreal Engine 5 and the new Google maps API, gives designers a powerful new tool showcase designs in full city context. Featuring over 20+ cities around the world, import your projects and get started today
Key Facts
View key facts for "Geopogo Cities ".
Revit Rhino Grasshopper Maya SketchUp
Introducing Geopogo Cities: Transforming Architectural Design with Unreal Engine 5 Unlock the full potential of your architectural and urban planning projects with Geopogo Cities, a cutting-edge 3D platform powered by Unreal Engine 5. Geopogo Cities revolutionizes the design process, offering architects and urban planners an immersive and intuitive environment to bring their visions to life. Key Features: Realistic 3D Visualization: Immerse yourself in stunningly realistic 3D environments, allowing you to visualize your architectural designs with unparalleled detail. See your creations come to life in a way that static renderings simply can't capture. Contextual Design Integration: Seamlessly integrate your 3D models from Autodesk Revit and other sources into real-world environments. Design within the context of existing urban landscapes to ensure your creations harmonize with their surroundings. Urban Planning Excellence: Elevate your urban planning capabilities by exploring entire cities in 3D. Analyze traffic flow, assess zoning regulations, and optimize building placements for enhanced efficiency and urban integration. Collaborative Design Space: Foster collaboration within your design team with a shared virtual space. Geopogo Cities enables real-time collaboration, allowing team members to work together, review designs, and communicate effectively in a dynamic 3D environment. Rapid Design Iteration: Accelerate your design process by quickly iterating on concepts. Experiment with different ideas and witness immediate visual results, empowering you to make informed decisions and refine your designs efficiently. Client-Engaging Presentations:
AEC Companies / Customers (1)
Discover companies and professionals that are utilizing "Geopogo Cities ".
Seems there is no item added yet!