Images and Videos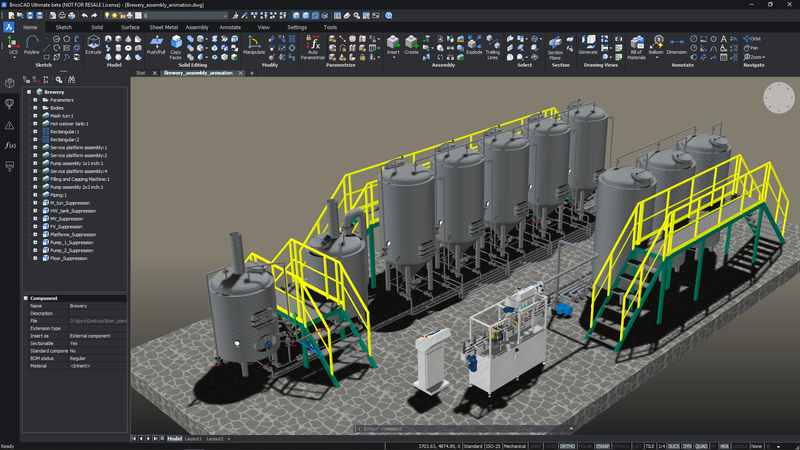 BricsCAD Mechanical
Case Studies
Prototyp and its 85 engineers work alongside architects to create the facades for some incredible buildings around the world. BricsCAD gives the people at Prototyp the power to do 2D, 3D, mechanical design and BIM, all in one CAD system that offers flexible licensing terms.
Key Facts
What is BricsCAD Mechanical
BricsCAD® Mechanical offers comprehensive mechanical design and documentation tools in native DWG! Combine with The Communicator for BricsCAD® module to import files from, and export files to, industry-standard Mechanical CAD formats, including associated Product Manufacturing Information, or PMI. BricsCAD Mechanical includes 100s of industry-standard, parametric parts. BricsCAD Mechanical's Direct Modeler, based on ACIS, treats native and imported geometry the same way – for seamless editing of parts, assemblies and sheet metal components.
$1,290/ or $1,700 for a perpetual (Lifetime)
Autocad Sketch-up Vectorwork
Assembly design, Parametric modeling, 2D drafting, layouts, exploded view, BOM tables
This page has been created by the aec+tech community. To edit this page