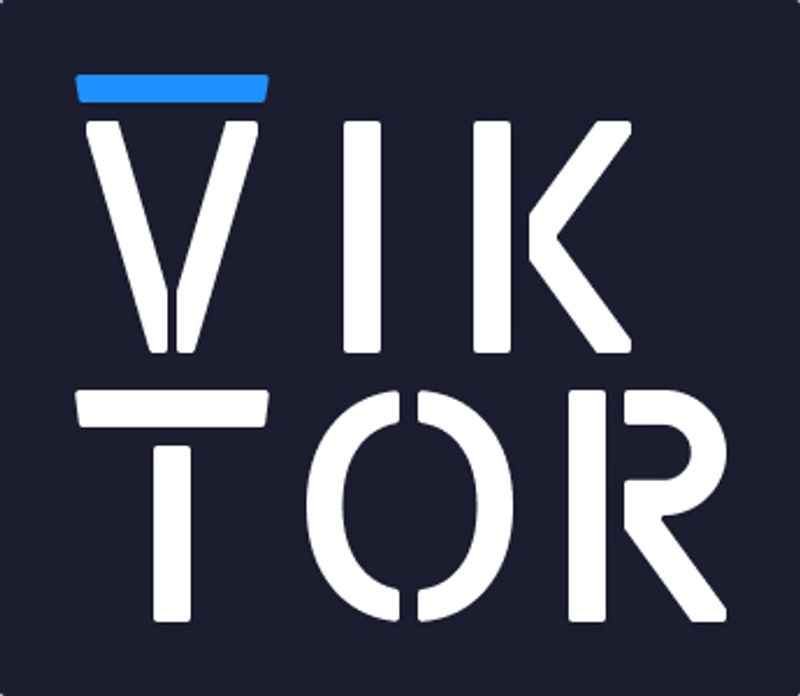 VIKTOR
Website

VIKTOR is a Low-Code application development platform where you can quickly build your own web applications, with Python. VIKTOR enables you to automate your workflow with all pieces of software into one web-app for easy accessibility & shareability.
Key Facts
View key facts for "VIKTOR".
Rhino Revit Autocad Rhino 3D Grasshopper AutoCAD Dynamo Tekla Ladybug SAP2000 pyRevit
Let's face it, engineering is full of boring, repetitive work. It would be best to automate these tedious tasks and be able to think about creative design solutions again like an engineer is trained to do. With VIKTOR you'll be able to do so with nothing but Python, creating web applications and integrating them with your used software packages. These apps are easily shared across the company (or outside) to automate other engineers' workflows (without coding experience). Resulting in more time efficiency, fewer human errors and more time to engineer the awesome. With VIKTOR we are on a mission to unlock the world's engineering potential. With a team of highly skilled engineers based in Rotterdam, we are always ready to help you with your automation challenges. Feel free to reach out to us if you'd like to have a chat. Automate the boring and engineer the awesome!
AEC Companies / Customers (1)
Discover companies and professionals that are utilizing "VIKTOR".