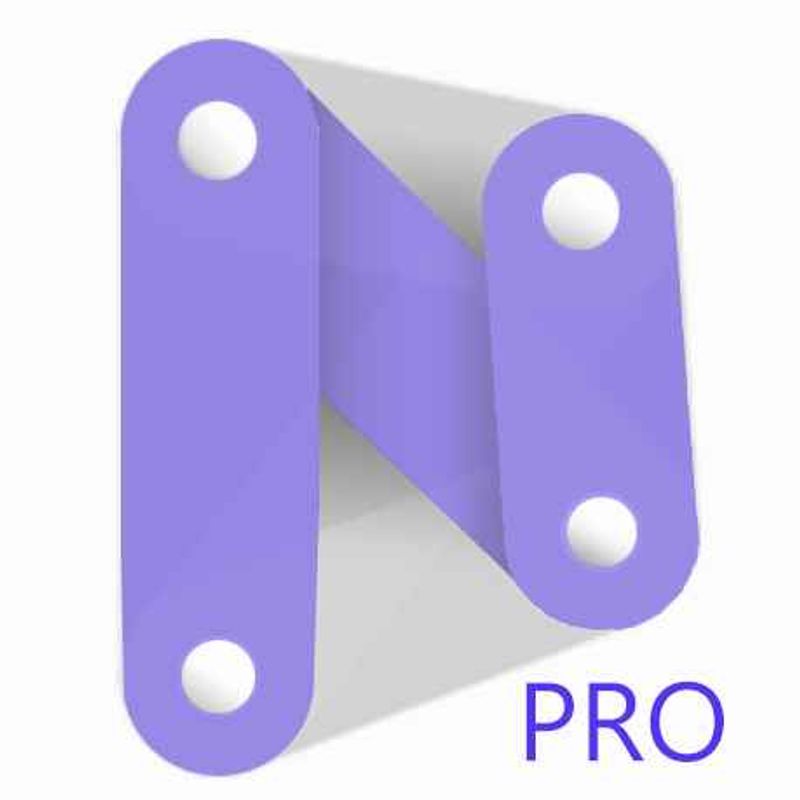 NonicaTab PRO
Deploy your Dynamo Scripts in Autodesk® Revit® like a PRO! NonicaTab PRO creates a new Revit toolbar with 3 profiles of 12 buttons each easy to customize with your Dynamo scripts and favorite icons. Profiles (Default, Beta, and Gamma) can be easily sw
View featured case studies using "NonicaTab PRO".
Seems there is no case study added yet!
View key facts for "NonicaTab PRO".
Monthly Subscription: $5 Monthly | Annual Subscription: $50 Annually
Deploy your Dynamo Scripts in Autodesk® Revit® like a PRO! NonicaTab PRO creates a new Revit toolbar with 3 profiles of 12 buttons each easy to customize with your Dynamo scripts and favorite icons. Profiles (Default, Beta, and Gamma) can be easily switched at runtime to use different sets of buttons. The PRO version also allows you to import and export your NonicaTab PRO toolbars and share them easily. A file (.nonica) will be created in your selected location which you can use to import in as many computers with NonicaTab PRO installed as you wish. INCLUDING PACKAGES read below! Use Connect in the Setting panels to automate your deployments! Connect the target computers, in which you want to deploy your toolbars automatically, to a file in a shared location (Dropbox, OneDrive). Everytime you export from your computer and overwrite the connected toolbar file, this will be detected in the target computers when executing scripts and updating scripts, icons and packages AUTOMATICALLY. Hotkeys, Playlists and Scheduling settings are now also available! Hotkeys: Set a keyboard shortcut to run your Dynamo Scripts/Playlists without even looking for the button. Playlists: Create a list of Dynamo scripts that would be run one after the other. Scheduler: Easily run a playlist of Dynamo scripts every 5 minutes without doing anything or quickly set a script to be run every time after you open, save, sync, print your project or load a Revit family. You can do so in two clicks directly from the Set up Details window of each button. Your toolbar is now more customizable than ever. Change toolbar names, button titles and descriptions in 2 clicks! Tip: Add "breakline" in any toolbar or button title to break lines. What about the Dynamo packages? FORGET ABOUT THEM! If your Dynamo scripts are running well on your PC, they will run well in the importing computer. When you export your toolbars, NonicaTab PRO detects all the installed Dynamo packages required to run the scripts in your toolbars and they will be imported together with your toolbar. You only need to make sure that they are created or resaved in a Dynamo version later than v2.3. This new release also includes INPUT DETECTOR! If you want NonicaTab PRO to ask for input values before executing your Dynamo script you only need to set the node as "Is Input". We have compiled more than 40 input nodes to make your job as easy as possible. If you prefer to set up your own icons and scripts, the PRO version also has some features that you will love; - Refresh All. Update all Dynamo scripts in your NonicaTab buttons in one click. All you need to do is to keep your modified Dynamo script in the same location with the same name as the selected button. - Icons. Select any jpg or png image of any size and it will automatically be converted and included in your NonicaTab button. Extra set of icons of different colours included. NonicaTab PRO runs Dynamo in the background and pops up any input window such as Data Shapes package input nodes. NonicaTab notifies in real time if the script was run successfully or with errors or warnings. You can also set your Dynamo scripts to run from keyboard shortcuts!
This page has been created by the aec+tech community. To edit this page
Discover similar tools to "NonicaTab PRO".
Discover companies and professionals that are utilizing "NonicaTab PRO".
Seems there is no item added yet!